Fireside Chat: Why we wing
01/19/2021 at 16:27 pm
Our first Fireside Chat with Rob and Max. Today we discuss why we like to wing, what makes this new sport so appealing? And why should you try it?
Both Max and I were pretty skeptical about winging when we first saw it. Max is a talented windsurfer and I have been kiting for years. We both love foiling, but couldn't understand why we would switch over and start using a wing. One of the common themes was that it couldn't possibly be as efficient or powerful. Eventually we both did give it a try, and were pleasantly surprised.
The thing we both agreed on, was the wave riding potential. The large foils we were using were letting us ride small lake swell that looked like nothing from shore. It turned marginal, to non-existent surf conditions into an absolute blast! We both noticed the limitations of our respective sports for surfing. With both windsurfing and kiting, we found that our power source had some interference with the surfing experience. The wing gave us the power we needed to go upwind and catch a ride on a wave. But the real beauty was how we could completely shut off that power and focus solely on surfing the wave. One of our favorite wings for wave riding was the Slingshot Slingwing V3. Easy to learn with and excellent in surf.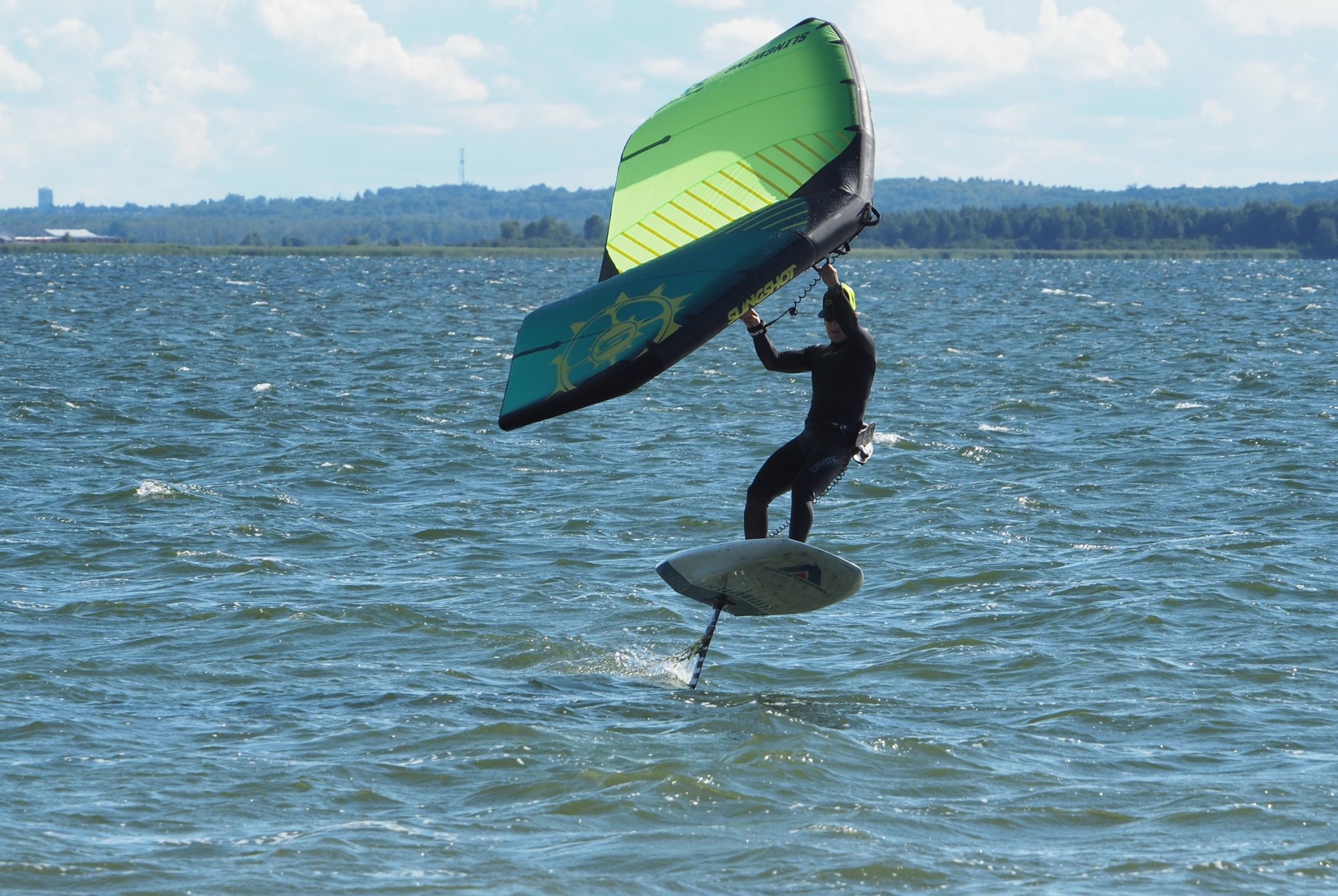 We also noted the convenience of the equipment. For windsurfer, there was less of it. For kiters, it opened up water access that was not previously user friendly. The compact setup of wing foiling meant we could check out a whole bunch of new riding locations. One our trips was to Sandbanks where we scored some great swell. More on that later, but here is where we went: https://goo.gl/maps/aJdyswXSfFnbHMUk9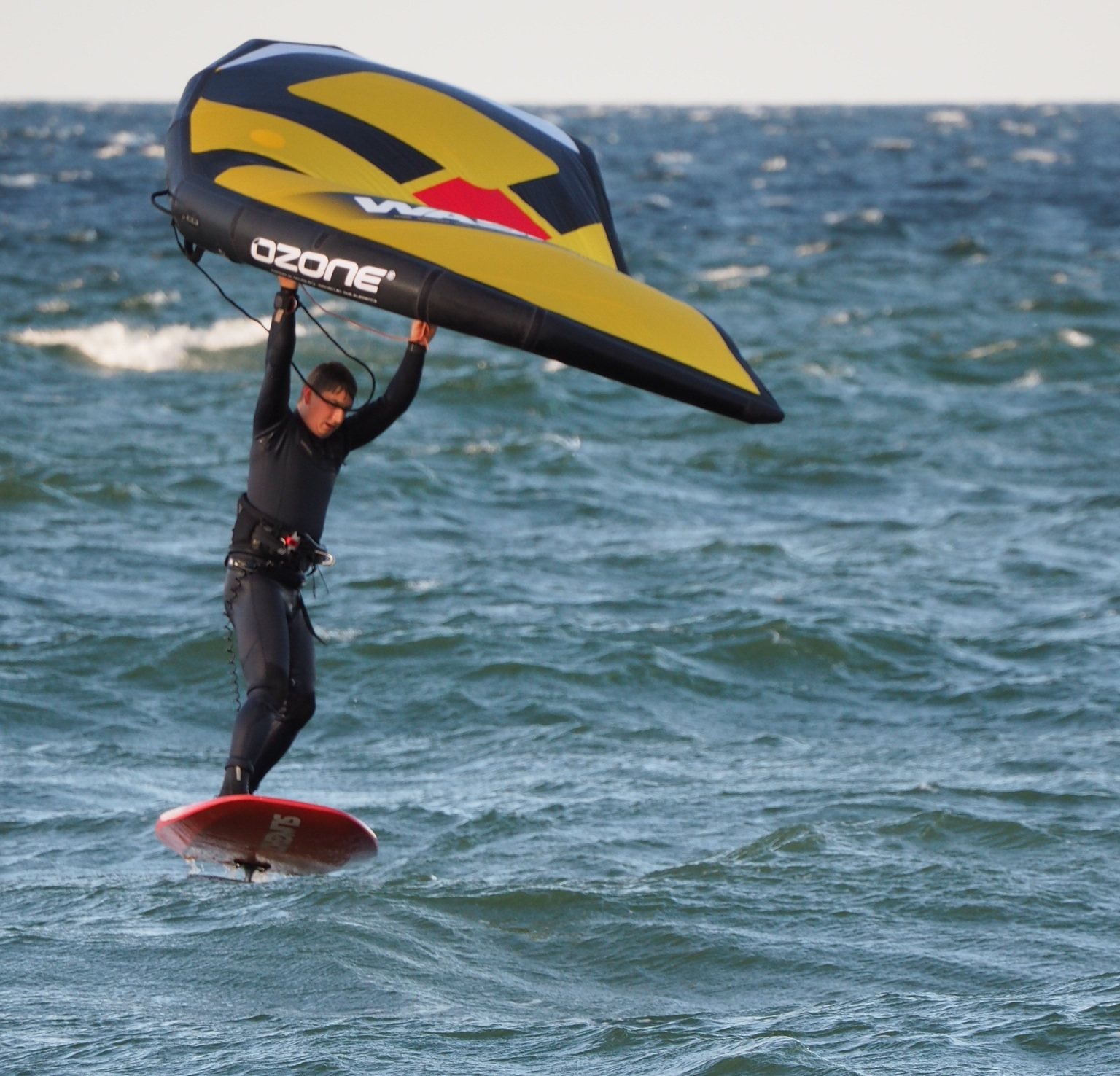 For more info about our unofficial post session refreshment check out our friends at Rally Beer: https://drinkrally.ca/